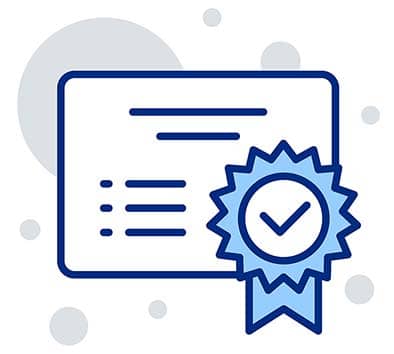 PLATINUM
$36,000/year
Ever-ready Cyber Crisis Support
Only $3,000/month (Billed Annually) |  Insurance Sold Separately
Foundational 24/7 Cyber Crisis Support and Readiness
OnCall Cyber is your Cyber Crisis Team:
A cyberlaw attorney who coordinates the incident response and incorporates the risk protections from this novel practice of law; and
An incident response technical and forensics team that responds to the directions of counsel to implement incident response related to investigation and mitigations.
Additionally,
OnCall Cyber encourages purchase of cyber insurance, which is made available via the OnCall Cyber site through our insurance partners.
Platinum Package Details
24/7 Cyber Crisis Response:
Call our hotline and, in the event of a breach or attack, receive up to 38 hours of combined cyberlaw breach coaching and technical incident response.*
Incident Response Documentation:
You will receive up to 10 hours of one-on-one consulting and support, including with cyberlaw counsel and technical response experts, to produce an actionable Incident Response Plan. (Purchase additional support, if desired.)
Incident Response & Cyber Compliance Consulting:
You will speak with your Cyber Crisis Team (including your cyberlaw attorney and forensics support) in-depth about incident response readiness. The team will also help you monitor compliance.
Insurability Assistance:
Receive up to 7 hours of combined cyberlaw and technical analysis and assistance to help you get insured.
Gap Analysis:
Our experts provide your business up to 24 hours of combined legal and technical security control assessment and advice.
Webinars:
Access to scheduled information sessions concerning emerging threats, new standards, and trends in the marketplace regarding reasonable cybersecurity.
Newsletter:
Receive our regularly published newsletter to stay up to date on critical information to help stay secure.
Readiness Testing:
Incident Response Plan rehearsal by tabletop exercise (once annually), and an annual inspection (12 hours combined legal and technical).  
Boardroom Training: 
Once annual cyberlaw counsel advisory to officers and directors regarding legal duties and new risks.  
* Subject to cyber crisis assessment and service terms and conditions set forth in Subscriber Agreement. Only for active attack support matters.
______________________________________
Cyber Insurance Note:
OnCall Cyber encourages subscribers to also obtain cyber insurance coverage. Our insurance partners can help!  Without insurance, we recommend purchasing additional Cyber Crisis Team support (at discounted rates). You may also seek preapproval for the Cyber Crisis Team to provide incident response and breach coaching services under your insurance coverage.